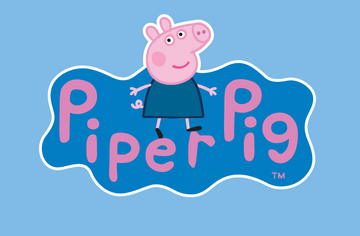 Piper Pig is a spin-off of the children's series Peppa Pig, taking place 17 years after the show.
Plot
Peppa Pig grows up, gets married, and gives birth to her daughter, Piper Pig. Piper, like Peppa, got her own TV series, to continue Peppa's legacy. The show is about Piper going on all kinds of new adventures with her family and her friends.
About the family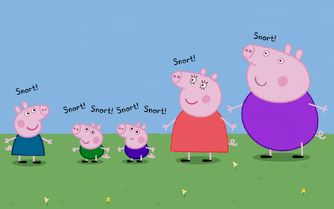 Piper Pig
Piper is the main character of the show. She wears a dark blue dress. She likes to have fun with her friends and her  family, playing pretend, and, of course, jumping in muddy puddles! Her Friends' Names Are, Peppa Pony, Roger Rabbit (piper pig), Cooper Cat, Sumi Sheep And Ziandra Zebra.
Patrick Pig
Patrick is Piper Pig's younger brother and Phillip Pig's twin. He wears a dark green shirt. He likes to play with his toy pterodactyl, dancing, and watching television. He's scared of muddy puddles.
Phillip Pig
Phillip is Patrick Pig's twin and Piper Pig's younger brother. He wears an indigo shirt. He likes to jump in muddy puddles, read, and play at the playground.
Mother Pig
Mother pig (real name Peppa Pig) is the mother of Piper, Patrick, and Phillip. She wears a red dress and makeup. Despite being 17 years older now, she still likes a lot of the same things she did when she was little. Her best friend is still Suzy.
Father Pig
Father Pig (real name Perry Pig) is the father of Phillip, Patrick, and Piper. He wears a bright purple shirt. He likes watching television, rock music, and going on long walks.
Episode list
Season 1:
Gallery